Fair warning: considerable spoilers follow – read after watching.
Like most fans (I guess) of the Marvel Cinematic Universe, it would be fair to say that Thor's solo movies were – until now – my least favourite of the various MCU solo movies, mired by dull plotting, a bland main character, and fairly uninspired action sequences that didn't really offer anything too new in terms of visuals.
Thor: Ragnarok, the latest iteration of the Viking saga starring Chris Hemsworth as the Norse god of thunder, flips all of that on its head: Hemsworth has talked about how he approached producer Kevin Feige to discuss changing up the character of Thor, and this film does exactly that: Thor: Ragnarok is an action-packed romp through the cosmos that is also riotously funny, even by director Taika Waititi's usually hilarious standards.
In fact, a lot of that humour comes from its leading man. We knew Hemsworth had good comic timing – just look at the party scene from Avengers: Age Of Ultron, and a few choice moments from The Avengers – but he is a revelation here, showing a remarkable ability to sell both the comedic and dramatic, and ably carrying the film on his back.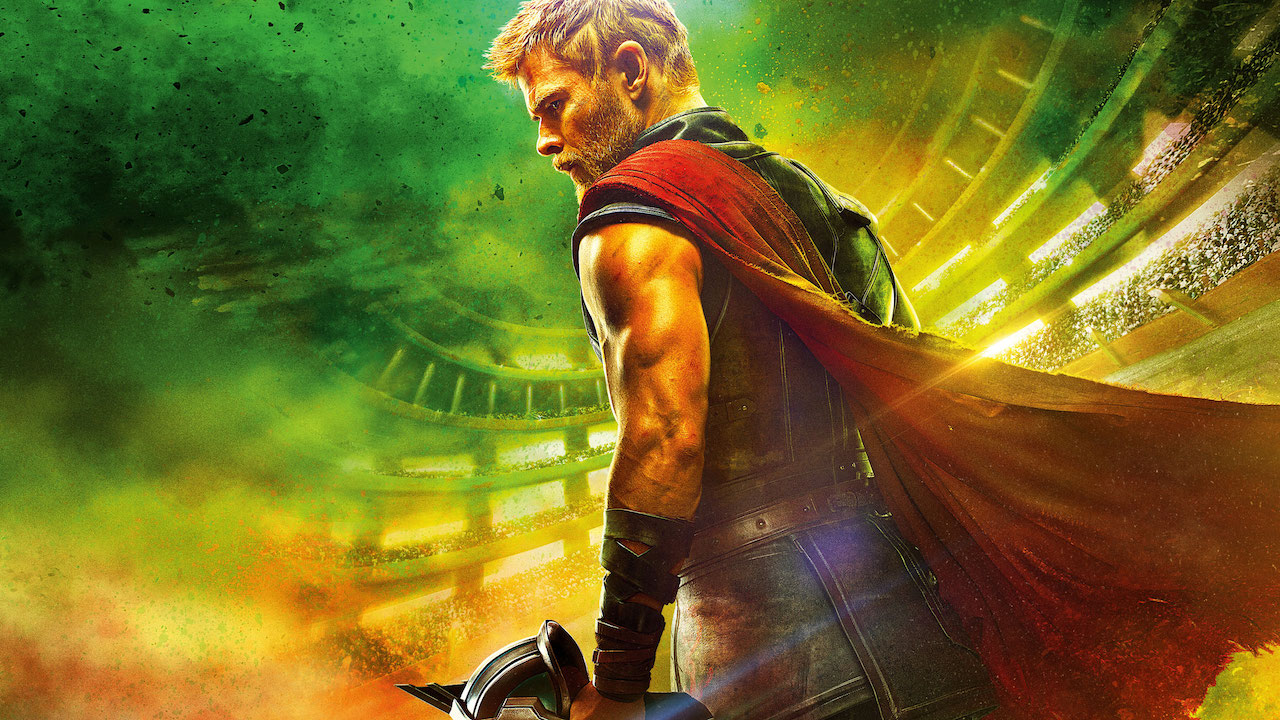 It helps when he has a supporting cast like this: Cate Blanchett is incredible as the lead villain Hela, while Jeff Goldblum is his usual whimsically charming self as the nefarious Grandmaster. Tessa Thompson kicks ass as the long-time comics character Valkyrie, who first appeared in the comics back in 1970. And returning stars Tom Hiddleston and Mark Ruffalo do some of their best work from their time in the MCU; Hiddleston, particularly, impresses as his character is forced to deal with the changing dynamic between himself and his heroic brother.
I also love the tone of the film, and I think most of that comes down to the style of director Waititi. I've been mixed on Waititi: I love What We Do In The Shadows and Hunt For The Wilderpeople, but was not a big fan of either Boy or Eagle vs Shark. Obviously, Thor: Ragnarok is a different kind of deal entirely, and Waititi expertly weaves his unmistakable style with the wider Marvel Cinematic Universe.
Add in a performance from Rachel House, a rock monster who speaks like a "Polynesian bouncer" (Waititi's words), and a huge number of references to our part of the world, and this might be the most Kiwi blockbuster ever made. If you're a kid watching these films, it's actually pretty bloody inspiring to think that a Kiwi kid from Raukokore can make it to the top of American cinema.
In short, Thor: Ragnarok is a masterpiece of superhero film, easily one of the best superhero films – and one of the best genre films – since the advent of this "golden age" of comic book movies.
However, it also raises an interesting question about the future of the genre.
One thing that is invariably raised in any think piece about superhero film is genre burnout – that is, the fact the current infatuation with big-budget, high-return superhero films can't go on forever. At some point, analysts believe, people will stop buying tickets for superhero movies and the market will bottom out.
But I think Thor: Ragnarok is another sign of how these films can extend their longevity at the box office, by changing their approach to the subject matter so as to create a point of difference, be it a difference in style, or a difference in how things have typically been done up till now.
Think about the comic-book films that have come out this year: Logan was a superhero film wrapped inside a Western, Spider-Man Homecoming succeeds as a comic book film and as a high school film, Wonder Woman sets itself firmly during the first world war (and features a female lead), Guardians Of The Galaxy Vol 2 is a cosmic comedy with a coming-of-age element, and Thor: Ragnarok embraces the same cosmic style while allowing an auteuristic director to do his thing.
If anything, the upcoming Justice League might be the best litmus test for this theory. Team-up films seem to do just fine – last year's Captain America: Civil War managed to pass $1 billion at the box office, while Batman v Superman: Dawn Of Justice made a ton of money despite terrible reviews – so logic dictates that Justice League should be fine. But if audiences reject it, part of that might be because it just doesn't seem to be bringing anything new to the table.
The lesson in all of this should be that taking risks and pushing the boundaries more and more is going to keep the genre alive, which is good news for the major studios behind most of what gets released.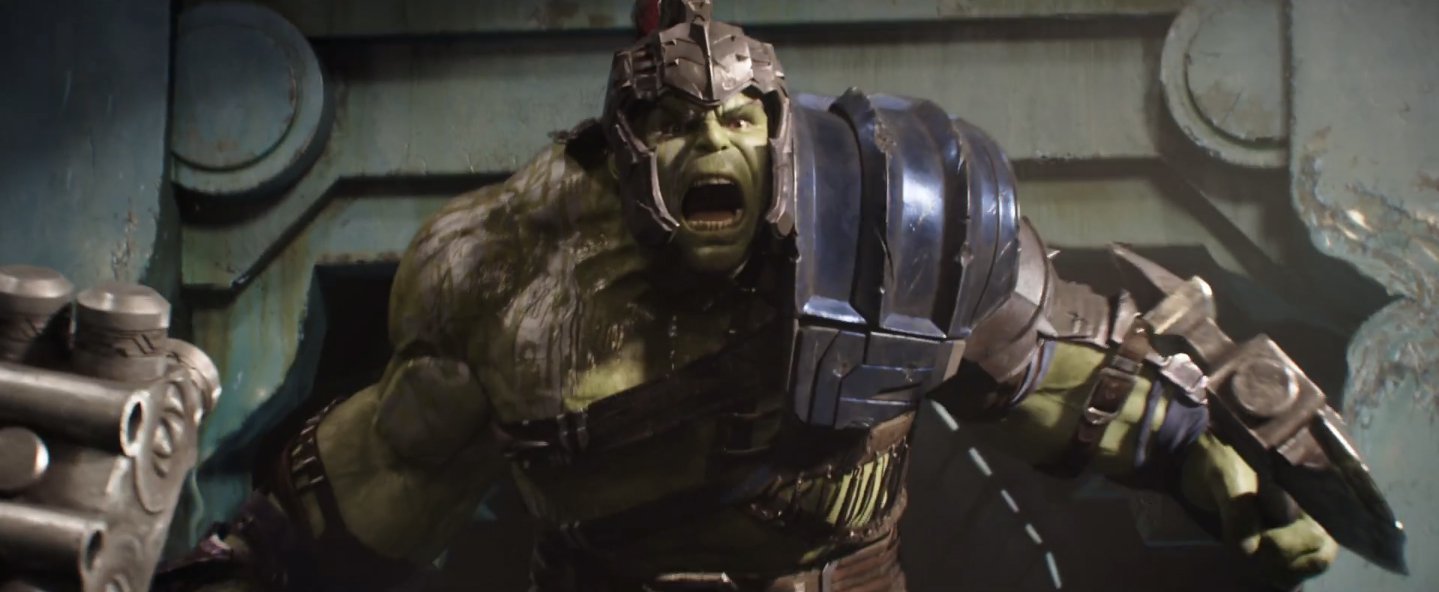 Marvel seems to have it sorted: their next entry, Black Panther, looks like it might be something special. The X-Men franchise is doing something different, with the horror-infused The New Mutants their next film to come out. Time will tell if DC have learnt their lesson; the fact that they've been so wishy-washy about their future plans indicates they are at least trying to figure out the best way to go forward.
So enjoy Thor: Ragnarok for what it is – a fantastic superhero movie that proves the current strength of the genre. But also enjoy it for what it means for the future. Ragnarok is supposed to be the end of the world, but it might actually mean good times ahead for movie-goers.
Thor: Ragnarok is directed by Taika Waititi, written by Eric Pearson, Craig Kyle and Christopher Yost, and stars Chris Hemsworth, Cate Blanchett, Tom Hiddleston, Mark Ruffalo, Tessa Thompson, Jeff Goldblum, Idris Elba and Sir Anthony Hopkins. It is distributed in New Zealand by Walt Disney Pictures, and is in cinemas now.