New, locally produced comedy series Agent Anna debuted last night on One, produced by Rachel Gardner (The Cult) and written by Maxine Fleming (who wrote two first season episodes of Outrageous Fortune), and starring a familiar face in Robyn Malcolm – and I have a few thoughts after the requisite spoiler warning …
(Warning: Spoilers from last night's Agent Anna premiere follow.)
Very little is made of the differences between producing a series here in New Zealand, as opposed to in the USA.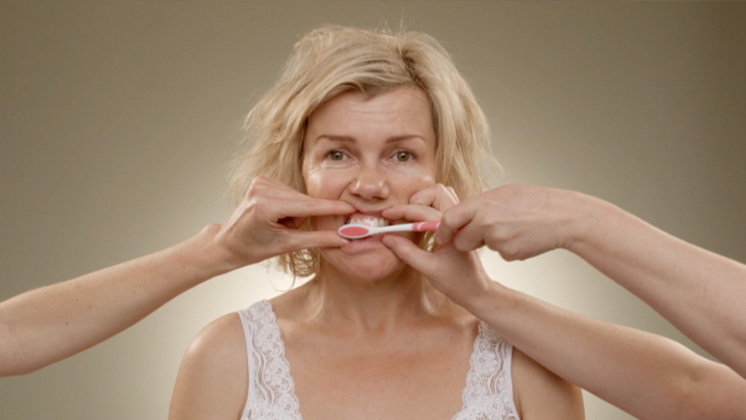 For example, in the USA, new shows are funded by a combination of studio and network, and creators are required to make a pilot episode to impress the powers that be, in the hopes of getting picked up for a series order (usually 10 or 13 episodes to start with). Pilot episodes are generally jam-packed with exposition, the back story we need to make sense of the episodes that follow. They are heavy on detail, and usually lacking in character depth.
New Zealand show creators don't have the same limitation: shows are pitched and produced in their entirety – if you have an idea for a six-part comedy series about an upper-class divorcee forced to re-enter the work force to provide for her teenage daughters, and if you're lucky, you can get a commitment and funding to make the entire six episode series.
First episodes of New Zealand-made shows – writers like me refer to them as "pilot" episodes, but you can see why they're technically different – still need to feature plenty of exposition, and while a single half-hour of Agent Anna was not enough to form a proper opinion, it was this key difference between NZ and USA production processes that impressed me.
The first episode of Agent Anna was a tale in three parts, each section giving us an important look at the titular character, and providing important information about the show. In the first act, we meet Anna Kingston (Malcolm) as she endures – I think endure is the right word, as she doesn't seem happy – a motivational CD in her rundown red hatchback. We head into the office and meet her ultra-competitive office mates, including the talented Adam Gardiner as slimeball Leon, with whom the lovely Anna appears to be no match. We get the sense that she is absolutely miserable. But we don't know why.
In the second act, we follow Anna to a former friends farewell party – it appears that Anna used to be married into the upper-class before her husband fled to Australia. Her former friends seem bemused by her current situation. In the final act, Anna decides to debase herself to get a high value listing, only to be pipped at the post by slimeball Leon. We get a few quick scenes with her kids, and her parents (with whom Anna is now living), and that is that.
Rather than just introduce a bunch of characters, a setting and a situation, the show has hooked us – well, me at least – by saying "this is Anna and this is her situation (miserably taking a real estate job) – this is why she is so miserable there (the divorce/the drop in societal status) – but this is why she is doing it (her kids)".
And much more than simple amusement at her lot in life, I'm instantly sympathetic to poor Anna. This isn't just a character in a show; this is a housewife who has been ripped off by her husband, and by life. I want to see Anna overcome the obstacles that have been laid before her. A hand-written post-it note in her office reads "there is no failure!!!" – I want to see Anna succeed. And that's exactly why I'll tune in next week.
It helps that Agent Anna finds Robyn Malcolm – who has been largely missing from television screens since the demise of her former show – in fine form. Malcolm catches the vulnerability, the humanity, at the core of Anna Kingston, and she sells the despair that this former housewife is going through. It's a fine performance, evocative of the world performances of (and I don't mean to just point out middle-aged actresses) Laura Linney on The Big C or Laura Dern on Enlightened.
We didn't spend much time with the supporting cast, though Gardiner is a great sidekick for Malcolm, and there is promise in our glimpses of Theresa Healey (who was great in a guest spot on Go Girls last year) and the legendary Ian Mune. We'll have to wait and see how the rest of the ensemble pans out.
But mostly, I'm impressed by the straight-forward way the first episode was structured, and how that structure made me get behind Anna almost instantly. US-made pilot episodes are big, clunky things; Agent Anna hooked me by sparing the details and getting right to the core of the show. I'll definitely be back for more.