It would be fair to say that I have not been the most committed or loyal Incubus fan.
Actually, it would be accurate to say that they were not my favourite act in the nu-metal movement of the late nineties; I much preferred their peers the Deftones, KoRn and Limp Bizkit, and later Linkin Park. It was all noisy, chunky guitars and a fairly straight-forward drum beat for me.
Yet, aside from Deftones (who are still one of my favourite bands, and whose inclusion in the nu-metal genre was always because of their association to KoRn), I would also say that Incubus are one of the few bands of the time that I've kept an eye on in the years since the genre started to go the way of the dodo. I've heard and even enjoyed parts of all of their major releases – including their patchy latest album 8 – so it was without hesitation that I accepted a very kind offer of a ticket to their Auckland show this past Sunday night.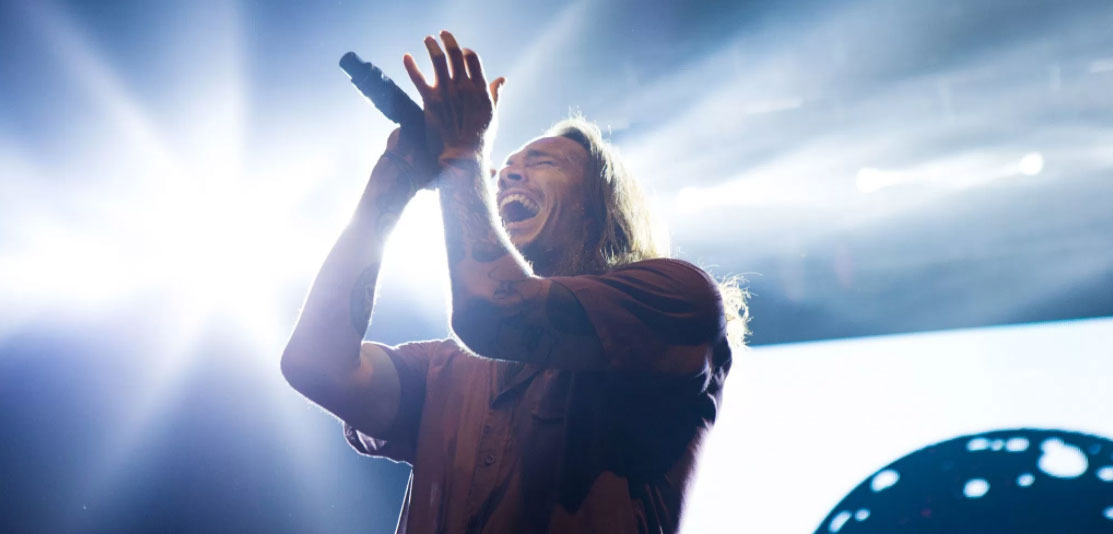 We arrived early on, around 45 minutes before the opening act was due to take the stage, which meant a fairly good opportunity to people watch from our seats in the back-right of Spark Arena. I mean, if there were any people there; the arena took most of the time from then until Incubus took the stage just after 8.30pm to fill up.
Villainy – the opening act who were playing with Incubus for the second time – took the stage around 7.30pm, launching into a selection of the biggest hits from their first couple of albums, punctuated by a stirring rendition of their brilliant first single, "Alligator Skin", a song which surely ranks as one of the best hard rock songs out of New Zealand this century.
Their set ended on an odd note after they launched into their brand new song "Tiny Little Island" – a pirate-rock influenced punk track – and tried to get the crowd singing along, despite admitting that it was the first time they were playing the track live, and it had only been released two days earlier. Probably not enough time for your fans to hear it, guys.
After a short break to set up the stage, Incubus took to the near pitch black stage and assumed position with their instruments, launching into a pair of new album tracks – "Glitterbomb" and "Nimble Bastard" – split by "Circles", from their hit 2001 album Morning View. I was dubious about how the new album tracks would translate, but they actually sounded better live; in fact, I would say the entire band sounded better live, with their songs elevating in the live environment.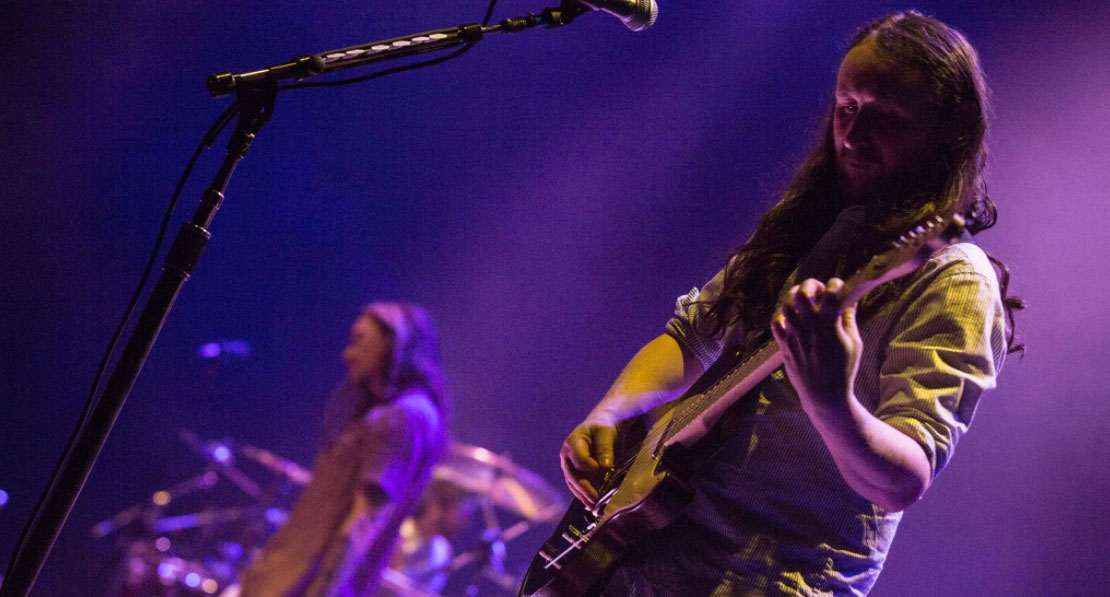 From there, the group jumped around their discography a little, starting with "Anna Molly" – a personal favourite from 2006's Light Grenades – and leading into "Megalomaniac" (from 2004's A Crow Left Of The Murder), "State Of The Art" (from 8), and their hit single "Pardon Me" (from 1999's Make Yourself); the crowd caught part of the opening riff as the band were getting ready to start, so the hype for the track built for a few moments until the group launched into it.
"Paper Shoes" (from 2006's Light Grenades") and "Pantomime" followed, with the group taking a few moments between each song to get their bearings and set up for the next track, with the stage going to black each time. The unwillingness of singer Brandon Boyd to engage with the crowd between songs meant that the show felt like a series of short performances, as opposed to one continuous, coherent performance.
In fact, the stripped back stage – with the group kind of huddled together in the middle with large swathes of space on either side, just one screen behind them, and a fairly straight-forward lighting rig – combined with the performance style almost made the band feel at arm's length from the crowd, like the union between artist and audience didn't really get established. It did play as low-key for the most part, but it would be easy to see how some audience members might feel disappointed.
The group continued on with a string of hits – "Nice To Know You" (from 2001's Morning View), "Sick Sad Little World" (from 2004's A Crow Left Of The Murder), "Stellar" (another favourite of mine from 1999's Make Yourself) and "Talk Shows On Mute" (from 2004's A Crow Left Of The Murder), which turned into a cover of INXS' "Need You Tonight" instead of going into its bridge. I have to say, I used to cover "Need You Tonight" in an old cover band, and we didn't sound as good as these guys.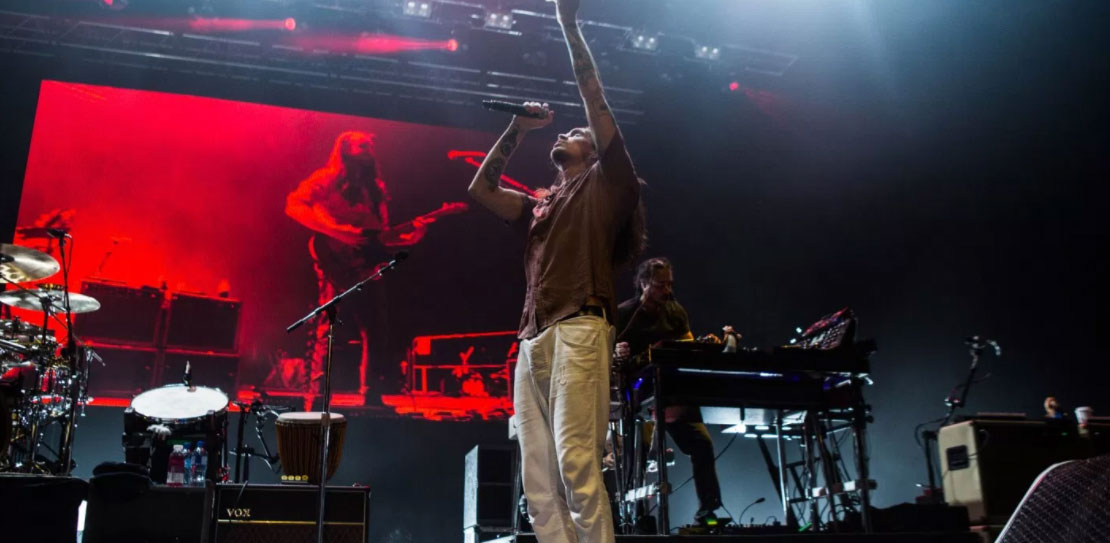 They closed out the main set with "Vitamin" – sadly, the only track they played from their brilliant 1997 album S.C.I.E.N.C.E. – followed by "Are You In" and "Wish You Were Here", both from 2001's Morning View, ending the main set with a few bars of Pink Floyd's brilliant single "Wish You Were Here", which had the crowd on their feet and singing at full volume.
After a very short encore comprised of their latest single "No Fun" (from 8) and their biggest single "Drive" (from 1999's Make Yourself), they were done. A very solid set list which traversed their entire repertoire – though I would personally have liked more from their earlier albums – and a very good night out for one of their biggest fair-weather fans.
Incubus' latest album, 8, is available now.
Villainy's new single, "Tiny Little Island", is out now on your favourite streaming service.